Establishing a business in today's global economy requires more than ever before... Enter a new market with confidence. Protect your business and your assets. Hermes delivers protection and mitigates your risks. Hermes Trade Credit Insurance provides you with the type of coverage you need for the ultimate peace of mind.
---
Trade Credit Insurance protection allows company to protect your risk against commercial and political trade.
It ensures that your capital is protected.
It allows you to maintain a healthy cash flow.
It enhances your loan servicing and repayment.
It makes your earnings secure.
BENEFITS OF TRADE CREDIT INSURANCE
An investment that works for you...
Sales Expansion: a company can expand its operations and grow after more and bigger customers that may otherwise be considered too much of a risk.
International Expansion:  export risks and market knowledge  can be mitigated.
Better Financing Options: lenders may provide better terms against insured receivables which can accordingly reduce the cost of funds.
Reduction in Bad Debt: allowing for more free capital. Also, credit trade insurance premium are tax deductible.
Protection Against Catastrophic Losses and Non-payment: bills can be submitted through claims in the event of an unforeseeable loss.
Increase In Sales and Profits: risk reduction can often offset the cost of coverage.
Improved Lender Relationship: especially in the event of an asset based loan.
Actionable Economic Knowledge: trade credit insurer database and information platform provides help in reducing operational costs.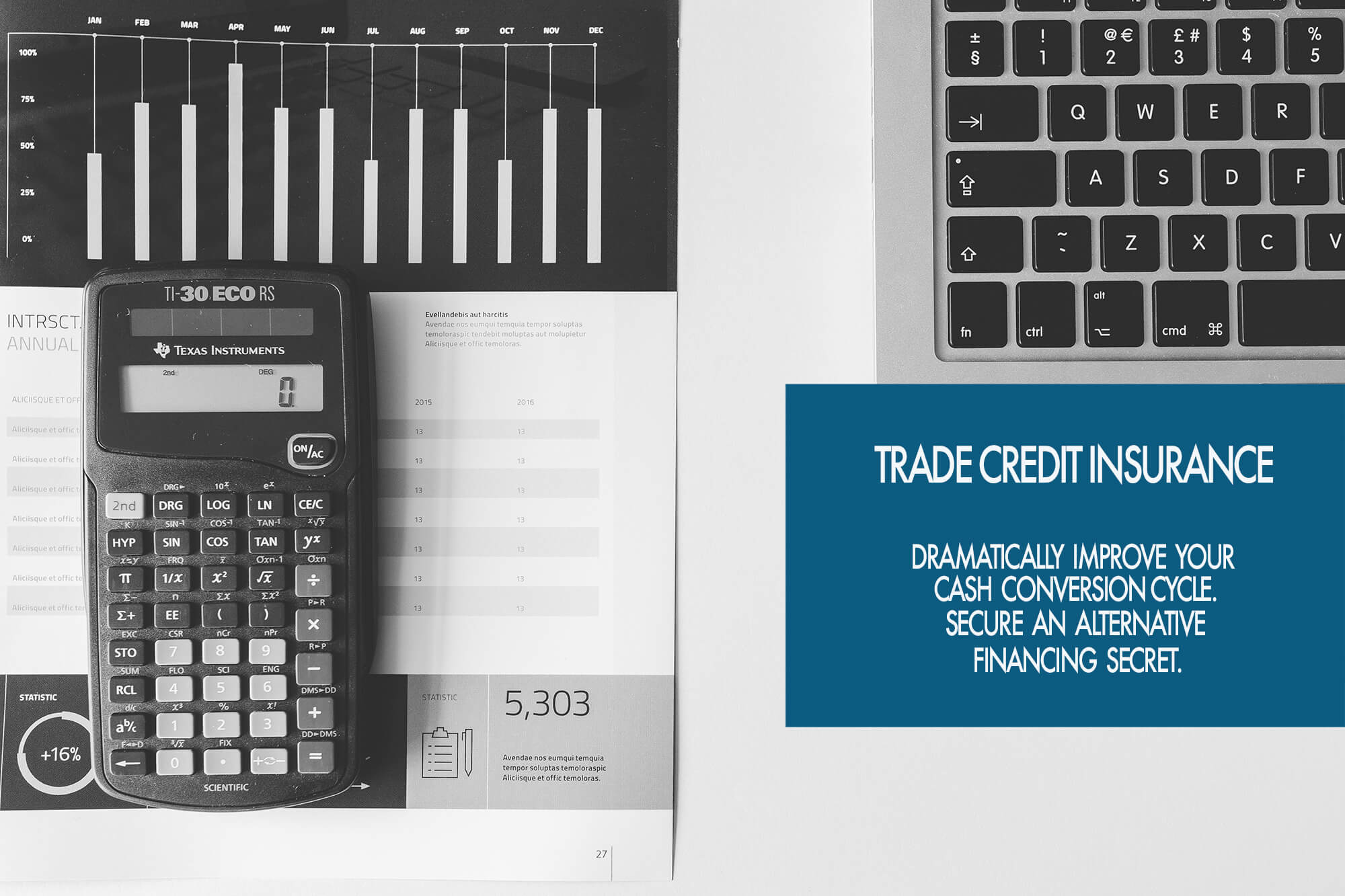 Trade Credit Insurance is a great business tool with multiple purposes. Protected receivables are considered  safer collateral by many lending institutions.  This can allow you to get larger loans and better rates, so it is much more than just protecting your business against bad debt...
Growing your business confidently is what trade credit insurance offers...
Hermes Trade Credit Insurance will provide you peace of mind. Knowing you will get paid even if your customer doesn't pay you is huge. In today's global economy, this demands more than issuing an invoice and waiting for payment. Maintaining good cash flow is part of keeping your business healthy so you can grow. We all know that getting real cash through the door can be difficult at times. And slow pay can happen, especially if your buyer is across the globe.
Hermes Trade Credit Protection offers a suite of services designed to provide you options. Quickly convert your invoices to cash. Reduce your collection cost.  Assure responsibility of collection from your buyers.
Grow Your Top Line, Secure Your Bottom One!